Search Engine Submission - AddMe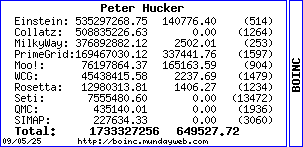 PHOTOS

Sorry, don't have the time to update the page anymore. Enjoy what's already here....
My 9 FED 4 photos (yes the old Russian 35mm thing!)
My 1197 Fuji 6900 Zoom photos (3MP) which was rather better than the FED 4 which was auctioned as an antique!
My 17 cheap camera photos (when my Fuji 6900 Zoom came into rapid contact with concrete after leaving the car window when I leaned on the close button while photographing Stirling Castle!)
My 321 Canon EOS 10D photos (6MP) which replaced the cheap camera
My 33 Fuji Finepix S1000 photos (10MP) which replaced the Canon EOS 10D as it was much smaller to carry around


CONTACT
Email me here if you have comments, praises, criticisms, error corrections, a page to link to, etc.


LINKS
California Coastal Records Project - Quality 6MP images of the entire coast (!) of California.
Digital Photography Review - The best site for reviews of digital cameras, with plenty of full size example images.